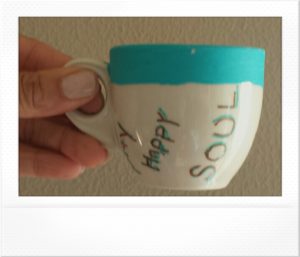 Here we are already almost a month into the New Year.  Perhaps, like me, instead of making a list of resolutions you chose a one word intention. My word is AWAKE for  2017. Some followers on FaceBook shared their words: Connected, Flexibility, Happiness, Gratitude, Harmony, Confidence, Freedom, Fearlessness, Limitless. Simplify and more!
Similar to a list of resolutions getting lost in the shuffle, often our list for the day can get knocked off the counter so to speak. Other demands come our way and those things we planned on accomplishing get rolled over to tomorrow's list. The way I counteract the feeling like, Oh, crap, I didn't get anything done today, is to set an intention for how I want to feel at the end of the day, first thing in the morning.
I will hit the pillow tonight feeling grateful. I will end my day smiling. I will be joyful. I will feel content. When I choose the way I wish to feel, I meet that intention regardless of everything getting checked off the list. Even when I choose the intention of feeling accomplished. It's a different way of making a list and I invite you to try it. Setting your intention of being CONNECTED, HAPPY,  FEARLESS or whatever is tugging at your heart strings has a better chance of manifesting if you begin with believing it will happen, if you move like it already IS.
Hello! I'm Jenny Gwinn McGlothern, Certified Transformational Master Coach for your Life and Spirit, who has been leading retreats for women and coaching them since 2009. One of my favorite ways to fill my own cup is by writing. May my weekly blog give you a sip to reflect, a nugget to chew, a thought to refill. If it is an accountability partner you seek, I offer life and spiritual coaching for men, women, teenagers, and couples, in person in Seattle and by phone.  2017 Mini-retreats in West Seattle 9:30 – 2: Feb. 3 (4 seats left), March 3, (sold out)  June 2 (3 seats left), September 15 (5 seats left). Limited availability, register early. info@mamaneedsarefill.com or www.mamaneedsarefill.com. 206 255 0463.