Summer for many is the highlight of the calendar year. The season of fresh berries off the vine, lemonade stands, and trips to the beach.
    Summer has never been my favorite. I usually equate it with no schedule, busy parenting, and lots of sand in the car. And I am fairly certain  that I mention that to you every June when the kids are about to get out of school in my June Blog or in my Mama Needs a Refill Newsletter. 
     In case you weren't paying attention to my complaining, let me get you up to speed that this year was a FIRST.  I DIDN'T complain. Not one mention on social media, in a post or off of my lips. No bitching no moaning. Instead I took the advice of Patti LaBelle and "I got a new attitude."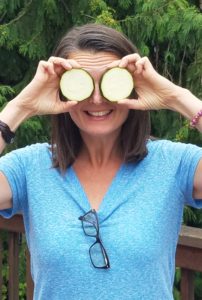 I deliberately chose to embrace summer in all it's sweaty, sandy, bright goodness with humor, joy, wonder, curiosity and possibility. Owning my new open attitude I led the June Sack Lunch Mini Retreat for a circle of women who were ready to leap into the summer season. The women who attend this circle are usually ready for the season they just want some tools and guidance to keep them grounded with children being home, on a daily basis. This year that included adult children moving back home, so a new attitude was needed for all in the circle.
    At the beginning of all of my retreats I invite attendees to pull a card of inspiration to create and establish our center. At the center of any circle is where wisdom resides. I was delighted when my own card of inspiration was RHYTHM. (Using the SoulStrolling™ Card Deck Created by Kayce Hughlett and Sharon Richards.)
With my new open attitude of embracing a season I typically dread, I could use a new rhythm. My old attitude of summers past left me stumbling and I was ready to dance.
    Fast forward to today, more than two months from pulling that card. And I am thrilled to report I remained strong, not only "getting" through summer, I am sad it is coming to an end. And let me tell you it wasn't always easy as I spent six nights sleeping on the basement couch to avoid the absurd Seattle heat and now the smoky skies of the Pacific Northwest are keeping us indoors.
    I planted new seeds in my new garden in more ways than one, literally as well as figuratively. I created new  thoughts to support and uplift, new patterns to welcome change. I found a new rhythm in taking my morning routine outside to the deck and creating time to fill my own cup amidst carpooling our son to and from swim, dive and soccer; I discovered that I have a rhythm that can carry me into fall and the new school season with a high school junior and eighth grader. I have made note of what is important to me and MUST be part of my day as I step back into life coaching, leading retreats and workshops and being the CEO of my little family of four.
    What is important to you? What rituals, habits, routines and practices do you want to honor this new season?
    Now is the time to create a new rhythm that will support you. Leaving one season behind gets to be a joy, a delight, a new song for your rotation. A new dance from your creation.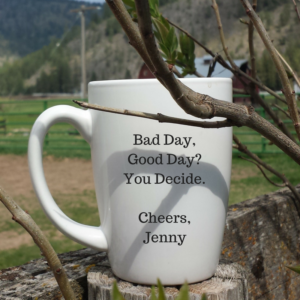 Hi, I'm Jenny Gwinn McGlothern, Certified Transformational Master Life Coach who has been leading retreats for women and coaching them since 2010. On the path of discovery, always seeking, it is clear that one of my favorite ways to fill my own cup is by writing. May my random blog give you a sip to reflect, a nugget to chew, a thought to refill.
    If it is an accountability partner you seek, I offer life and spiritual coaching by phone.
    I have room this new fall season for three new clients ready to create life filling habits and practices for your own authentic daily REFILL.
   Next Sack Lunch Mini-Retreat has one seat left, Friday September 14th 9:30 – 2 PM in West Seattle. Contact me to register your spot: Jenny 206 255 0463.
    info@mamaneedsarefill.com or www.mamaneedsarefill.com