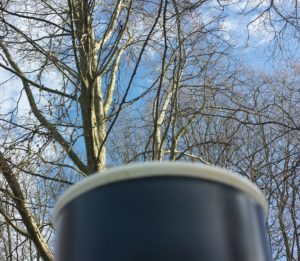 Dear Holders of the Cup,
Last week I shared 10 secrets to holding a full cup during the holiday season (http://www.mamaneedsarefill.com/2017/12/free-refill-tis-the-season/). Let's break down one of those secrets here and really dissect what I am proposing.
Less is More. What does that mean to you? For me, just hearing that phrase my shoulders drop, I exhale deeply and I feel light all over. The Christmas and Hanukkah season traditionally have lots of busy activities, preparation, and time sensitive tasks to attend to. This may delight some and deplete others. (Come back,earth to cup holder, get off your to To Do list that you just drifted to in your mind.) With me now?
Let's look at how Less IS MORE while you honor what is important to your heart and vital to your spirit as you create a joyful experience of the season.
Take one TO DO off your list each day.

Ask yourself does this REALLY have to get done today or at all? Am I doing this because I think I SHOULD or do I really really WANT to do this? Fill that space of not doing that task with joy. Do something that delights you. Call a friend, connect with another, read or watch something that makes you laugh, sing or smile. Use your time to BE rather than DO giving you an opportunity to not only be present to the moment, but to enjoy it because you're not thinking about the next thing that has to be done. Removing one thing from your list invites spaciousness.

Evaluate traditions.

Are you participating in yearly traditions that you and your family like and appreciate? Are you going to Aunt Hildegard's for a tradition that leaves you yelling as you head out the door and unappreciative while you are there? You aren't doing any relative a favor by being with them when you don't want to be.

Apply Love.

Finding you can't get out of that Aunt Hildegard visit? Ask yourself how you can choose joy in the situation? What ways can you accept a relative and get rid of judgment? Someone cuts you off in traffic, how can you apply a healthy response of patience, acceptance and a loving attitude rather than wanting to seek revenge? You encounter a stressed out person and they treat you with an unkind attitude, how can you not take it personally and be forgiving? Take a breath before you respond and ask yourself, "How can I respond in a loving way?"

To buy or not to buy.

Rather than shopping til you drop. Buy something for someone because either you know they will love it, you want them to have it or it is something they need and you are happy to provide it for them. Please reconsider buying only because they will get you something or only because you feel like you should. What if the best present you could give was simply your presence? Stay clear of impulse shopping. Go to the internet or the store with a list in hand. Ignore the commercials telling you that in order for it to be the perfect holiday you must buy a particular item. Shop with your heart.

Gift giving.

Similar to above give gifts that feel good to give. When you receive a gift receive it with thanks not "oh you shouldn't have" or "I didn't get you anything", the way you receive a gift will be a gift in return to the giver.

Seasons Greetings.

I send out Christmas/New Year's cards every other year. I don't make excuses, I don't feel bad for receiving cards when I don't give one out. (By the way, this is my year off.)

Notice.

Are you hanging the wreath, stringing the lights, baking the cookies and being a bitch in the process? Green boughs, colorful lights and sugar are things that ought to bring about happiness and pleasure. If you aren't enjoying the activity you are more than likely not in the present moment. Watch your words. Share kindness. Not only notice your words, thoughts and actions, notice the things that are only around during this time of year: certain music, candle light in the window, the stars in the sky, your breath on a cold, dark morning walk, the neighborhood lights, the budding holly tree, the bird seeking shelter, the tree standing naked, the color of the sky.

Linger.

Hug longer. Play another game. Sit at the dinner table longer than usual. Sit by the tree and just bask in the beauty of the lights, no agenda needed. Cease the rushing. Invite slowness. Be. Savor. Delight. Surrender.
The holiday season will come no matter how much you buy or don't buy, regardless of what you get done or don't. It will be here for a short time and not be back for another year so treat it as a gift for you to unwrap, a season to cherish.
Cheers, Jenny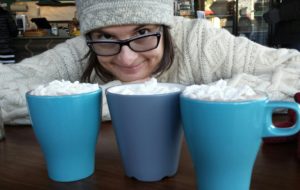 Hi, I'm Jenny Gwinn McGlothern, Certified Transformational Master Life Coach who has been leading retreats for women and coaching them since 2010. On the path of discovery, always seeking, it is clear that one of my favorite ways to fill my own cup is by writing. May my random blog give you a sip to reflect, a nugget to chew, a thought to refill. If it is an accountability partner you seek, I offer life and spiritual coaching in person in Seattle and by phone. info@mamaneedsarefill.com or www.mamaneedsarefill.com or 206 255 0463. (Next mini-retreat, Friday January 5th is sold out. Two seats available for February 9th mini-retreat: Love Cup. 9:30 – 2 PM ( 2 seats left), in West Seattle. April 20th and June 8th mini-retreats: 5 open seats each.