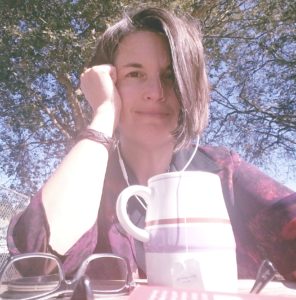 Our daughter, unlike me, keeps her feelings close, not for all to see. She needs time to process what she is feeling before she lets others in on the action. If she even lets them in at all.
A few weeks ago she asked me to help her study for her Spanish quiz. With the instructions that I was to read the English word we began her quiz preparation. School was only a few days in and she was juggling soccer practices, games and her new school schedule. After testing her on her requested vocabulary I noticed she was chillin' on YouTube so I made a personal request.
"Are you willing to unload the dish drainer tonight?"
"Sure," came her response.
As I went about my evening my brief interactions with our daughter indicated something was "up". I allowed her space. Having learned from the past that prior inquiring wasn't what she welcomed.
Eventually she came to me.
"Mom, can I say something?"
"Of course, " always delighted when I can tell she is going to open up to me.
She proceeded to share that the way I quizzed her was not helpful and that I actually missed an entire section of Spanish words. She was also annoyed that I asked her to unload the dish drainer when I was "spending my time watching a TV show". I let her vent.
I reminded her that the only way I am going to know that I missed how to properly quiz her is if she tells me her needs in the moment. And as to the TV watching, I was folding laundry at the same time.
Each airing their thoughts the day ended and the topic wasn't revisited until the next day driving in the car together.
"Mom, last night I was really stressed out. And I know why."
"Do tell," I probed.
"I hadn't allowed for relax time. Going from the soccer game to studying wigged me out. I need chill time in between school, chores, homework and soccer."
Delighted. Thrilled. Grateful she had realization of her own needs at age fifteen is huge. Having an understanding of how to manage stress now has got to prove beneficial.
What about your kiddos? I invite you to make an effort to ask, not guess, but truly ask them what is helpful for them to receive balance in their jam packed, demanding day.  No judgment. Simply inquire. If it is helpful lead with what helps you. Set the example of how you do better on days when you create the space to fill your cup.
Hello! I'm Jenny Gwinn McGlothern, Certified Transformational Master Coach for your Life and Spirit. I have been leading retreats for women and coaching them since 2009. One of my favorite ways to fill my own cup is by writing. May my weekly blog give you a sip to reflect, a nugget to chew, a thought to refill. If it is an accountability partner you seek, I offer life and spiritual coaching for women, men, teenagers, and couples, in person in Seattle and by phone.  2017 Mini-retreats in West Seattle 9:30 – 2 pm. All retreats through January 2018 are sold out, stay tuned for March and June mini-retreat dates.  info@mamaneedsarefill.com or 206 255 0463.