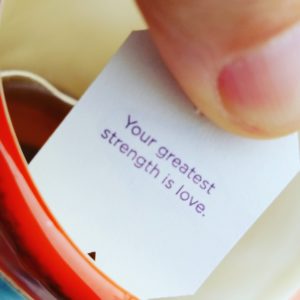 No one LIKES to be sick. No one says, "Hit me up with something big so I can be in bed for a few days." When illness or injury strikes we usually fight it and if we can't ignore the inevitable, we want a cure and we want it fast.
I would like to offer a different perspective.
When I woke up on the Fourth of July with a sore throat I had forgotten was possible, having been cold and flu free for a few years, I started to fight it. I gargled. I boiled the hot water, sliced the lemon, got out the honey. How dare you arrive now, and on a holiday. Then half way into the day when it was clear my body didn't really want or need to see fireworks, I surrendered. I rested and rested some more. On day two when I was feeling normal again, I started doing more. On day three my body wasn't ready for more. She ached and barely had enough energy to help me get out of my pajamas.
That's when I saw the gift in this summer cold that I didn't see coming. I was being offered an opportunity to pause in the midst of summer activity. I was invited to chill out. I was not only being invited, I was being told this was happening by my tired body. I could fight it some more, or I could listen. So I kept on the pajamas and I crawled back into bed. I read, napped, read some more. I had no idea my body was so tired and in such need of rest and healing.
See these are really sacred pauses being bestowed upon us. Our bodies are so wise. They call out to us when it is time to take a break. What if we received this calling out as a blessing?
Also on the Fourth of July, my friend witnessed a car accident in front of her house and as she was running out to help, she broke her toe. She broke it good. Walking boot for the rest of the summer, good. Her attitude, although incredibly bummed, is to take on things she hadn't planned on for the summer, like knitting and building her core. Running races cancelled, hiking postponed, she chose to take on a different perspective.
What if these messages from our body to slow down and chill are big gifts waiting for us to receive?
I get it. We are the doing generation, get it done kind of people. Slowing down is where the wisdom waits. Slowing down not only rests and heals are bodies, it rejuvenates are minds.
Spending six and a half months this year myself in a walking boot was the greatest wake up call I could ask for. And of course I would never intentionally ask for it, but on some unconscious level I certainly did.
There were lessons I needed to uncover, awareness begging to be learned. And instead of thinking, "Would have been nice to receive these lessons without all that time in a walking boot, without two foot surgeries, without a cold that wiped me out for a few days," I will take on a different perspective. "Thank you for the time to be off my feet, thank you for this body and all the hard work she does to support me."
Ok, maybe you aren't in a place to think of a foot injury or summer cold as a sacred pause, but what about taking intentional sacred pauses? What about taking pauses initiated by you before you are takin' by surprise? Try starting your day with stillness. Play music. Go for a walk. Take a long shower. Sit outside under a tree. Do something that invites stillness and allows your body who does so much for you to just chill a bit. She will thank you. I know it.
Hello! I'm Jenny Gwinn McGlothern, Certified Transformational Master Coach for your Life and Spirit. I have been leading retreats for women and coaching them since 2009. One of my favorite ways to fill my own cup is by writing. May my weekly blog give you a sip to reflect, a nugget to chew, a thought to refill. If it is an accountability partner you seek, I offer life and spiritual coaching for women, men, teenagers, and couples, in person in Seattle and by phone.  2017 Mini-retreats in West Seattle 9:30 – 2 pm. Next one, September 15 (1 seat left). Limited availability, register early. info@mamaneedsarefill.com or 206 255 0463.