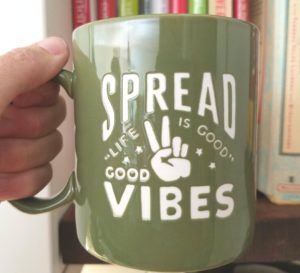 When I enter a situation with the attitude of, What am I going to get out of this?, the result usually isn't that positive. I either wish I didn't attend the event or  I regret having participated because I got nothing out of it or I don't have a very good time.
If I enter a situation whether it's attending a meeting, doing something social, or anything in between with an open attitude and ask the questions, What can I offer? How can I help? Where can I give or be of service? How can I be a bit of  light for another? The outcome is positive. My experience is a blessing. I am surprised with goodness.
Be open. Ask what you can give instead of what can you get and see what happens. Possibly some magic. Possibly a whole lot more than you dreamed possible.
Hello! I'm Jenny Gwinn McGlothern, Certified Transformational Master Coach for your Life and Spirit, who has been leading retreats for women and coaching them since 2009. One of my favorite ways to fill my own cup is by writing. May my weekly blog give you a sip to reflect, a nugget to chew, a thought to refill. If it is an accountability partner you seek, I offer life and spiritual coaching for men, women, teenagers, and couples, in person in Seattle and by phone.  2017 Mini-retreats in West Seattle 9:30 – 2: June 2 (sold out), September 15 (4 seats left). Limited availability, register early. info@mamaneedsarefill.com or www.mamaneedsarefill.com. 206 255 0463.