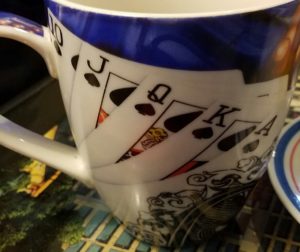 Our daughter had her wisdom teeth extracted this week. Yesterday was the second day after surgery and man, it was hard to recognize her. Strange to see your baby all swollen. It's all normal and part of the healing process, totally new to me as I never had wisdom teeth. After calling the dentist's office confirming what I need to do and not do, I hung up the phone and turned to my daughter.
"How can I support you today?" I asked.
"I will ask you for help when I need it," she immediately responded.
That's it. Simple. Clear. Doable. It felt like a wake up call. In that one sentence, that one precise sentence I heard: Mom, you don't need to keep asking if I'm ok. Mom, I am fine and you can stop bugging me. Mom, I am not suffering and your constant fussing want make the swelling go down. Trust me. Mom, chill out.
She is fifteen. She is a young woman. And although still growing and not a fully independent person the best way that I can support her is to get out of her way. Ask her how she would like my support. Trust her.
Also yesterday, I needed some support of my own. Both kids home for mid-winter break I had a full work agenda. Thursday writing, teaching a make up class and client sessions. Not to mention a head shot photo shoot for my book and website and a trip to the grocery store. As my writing partner and I sat at the dining room table, my son heard the oven buzzer go off and asked if he could help. Yes, please. After the quiche cooled, he brought me my breakfast. Then he continued to wash his breakfast dishes. Instead of feeling overwhelmed about so much on my plate I asked for support. My son knows he is in charge of all of his meals today, exercising the dog and taking care of his needs. Sister can't be his second mom. He is twelve. Almost a young man. Although still growing and not a fully independent person, the best way that I can support him is to let him do for himself. I can empower him by saying yes, please, when he offers me help. I can get out of his way. I can give him more responsibilities and stop doing everything for him.
They best way to be there for your kiddo is to ask, "How can I best support you?" And if you really want to make them feel good, stop assuming and just get out of their way. Trust them, trust yourself.  That will provide the support where all will benefit.
Hi, I'm Jenny Gwinn McGlothern, Certified Transformational Master Coach for your Life and Spirit, who has been leading retreats for women and coaching them since 2009. On the path of discovery, always seeking, it is clear that one of my favorite ways to fill my own cup is by writing. May my weekly blog give you a sip to reflect, a nugget to chew, a thought to refill. If it is an accountability partner you seek, I offer life and spiritual coaching for men, women, teenagers, and couples, in person in Seattle and by phone.  Mini-retreats in West Seattle 2017, 9:30 – 2 pm: March 3 (sold out), June 2 (sold out), September 15. Limited availability, register early. info@mamaneedsarefill.com or www.mamaneedsarefill.com. 206 255 0463.